Who are the top 10 players without a Major – Augusta is calling!
Who are the top 10 players without a Major – Augusta is calling!
Golf Chats is a website to encourage discussions on various subjects relating to the game of golf. I am Mel Sole, Director of Instruction of the Mel Sole Golf School and SAPGA Master Professional.  I invite you to enter into a discussion on this or any article on the golfchats.com website.  The input is for the entire subscriber base to learn something new each time!  Please post your comments below.  Keep it clean and tasteful.  We are here to learn from one another!
Jason Day has left the moniker of "Best golfer without a Major" in the dust with his convincing win at Whistling Straits.  
But there are still plenty of golfers who have been capable of winning majors in the past and have not managed to get the job done!
Brendan O'Meara
 of  
BleacherReport.com
brings us this unenviable list.  All 10 of these golfers will be trying their hardest at Augusta next April to get off this list!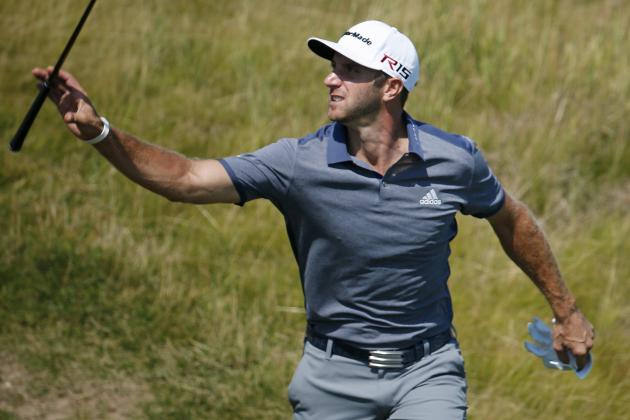 Julio Cortez/Associated Press
Golf
, while not the most purely athletic sport in the kinetic pantheon, is the cruelest. For instance, even if a player is really, really good and a winner of, say,
eight tournaments and over
$40 million, he will get drawn and quartered on the "best player without a major" table (hereafter referred to as BPWAM).
That's how mean professional golf is. Once players graduate to a level of competitive relevance, they enter a sort of limbo. They must then win a major to be considered great.
Are we going to sit here and say Shaun Micheel is better than Sergio Garcia? Of course not, but Micheel has one career win: the 2003 PGA Championship1.
This is a dastardly list, and Jason Day was No. 1 on that list until his emphatic and emotional win at Whistling Straits.
Day said in an Associated Press story (h/t Chicago Sun-Times):
It was probably the hardest round of golf I've ever had to play. I knew today was going to be tough, but I didn't realize how tough it was going to be. The experience I've had in past majors helped me prepare for a moment like this. I guess you can take me off the `best players without a major'3now. It's good to be a major champion.'
It's the sweetest list to exit, a list Day will never see again, but that just upped the ante for more players good enough to win a major but still lacking one of the Big Four.
A note on criteria: The players must be under 40. Once one of the players you'd say belongs on this list, Lee Westwood has aged out.
To see the Slideshow for the updated list of best players without a major, go here.
Source: BleacherReport.com   Brendan O'Meara
Pictures: Julio Cortez/Associated Press   Keith Allison
Thanks for reading – Who are the top 10 players without a Major – Augusta is calling!
Related Posts.
18 Little known facts about the PGA Championship!
2 strategies to improve your golf course management!
For 20 Club Pro's at Whistling Straights it's a dream come true!
Whistling Straights with 1012 Bunkers – Watch out Dustin Johnson!
If you have $55 million to spare – Greg Norman is calling!
PLEASE SUBSCRIBE TO MY CHANNEL, LIKE THIS VIDEO, SHARE IT WITH A FRIEND, LEAVE A COMMENT!
Tags: bleacherreport.com, Brendon O'Meara, Golf News, top 10 without a major